Whether you're renovating your whole Kitchen or you wish to build a new kitchen in your new home, choosing the right kitchen cabinet style can be quite confusing and daunting. The reason behind this is quite simple – there are plenty of styles, designs, colors and patterns to choose from. For instance, if you're looking to get that modern look of your whole kitchen, it is quite hard to get a modern look in the long run. Also, if you wish to go for a traditional kitchen cabinet, it might make your home look outdated. Then how can you choose the best kitchen cabinets for your new Kitchen? Scroll through the handful of tips!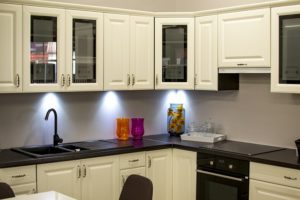 ● Custom or Prefabricated
First things first – you need to decide what you want – you wish to opt for customized kitchen cabinets, or you look to have prefabricated kitchen cabinets. However, the choice will entirely depend on your budget, needs and preferences. If you're a good budget to spend, you can try out a customized kitchen cabinet. It will not only match the interior of your space but also allow you to get the personal touch in the cabinets.
Though a customized kitchen cabinet in Dallas is attractive and engaging yet you've to spend much of your hard-earned money. If your budget is low and you wish to give a special too, feel free to choose semi-custom kitchen cabinets. A great way to get everything done is by staying within your budget.
● Try To Maximize Your Space
A kitchen is a place where you've to store a lot of things and stuff, including big and small appliances, kitchen tools and much more. If you're a small kitchen, it is extremely important for you to opt for ways to maximize the space. For instance, if you have a good space at height, you can try adding the standard cabinet. One thing to keep in mind is that your wall and base kitchen cabinets must be adjusted in such a way that they don't mess up with the door. This will help you to get maximum benefit without worrying about the storage solutions.
Final Words
Knowing your needs before purchasing will ensure that you choose the best kitchen cabinets to enhance the overall look. To get the best cabinets without burning a hole in your pocket, make sure you choose the best kitchen cabinet store near you that is reputable and reliable. Choosing the right cabinet store will ensure that you get a timeless kitchen at affordable prices!